January
January 4-May 24: Adult Jazz Class- Every Wednesday from 7:15-8:15PM in the Plaza Community Center's Dance Classroom.$250 for 5 months or $80 for 2 classes. call (706) 923-1655
January 4-May 24: Kids Musical Theater– For ages 7-13 from 4:30-6:00pm on Wednesdays. $250 for 5 months or $80 for 2 classes. call (706) 923-1655
February
March
March 3-5: The Georgia Tiny House Festival will be an exciting fun-filled weekend of Tiny House and Micro-living exhibits; speakers, workshops, and presentations; all types of vendors; entertainment and activities for both adults and children; and onsite camping for vendors and attendees alike. Event starts Friday at 5:00pm at the Oooh La La Lavender Farm in Eatonton.
March 4: Ray Charles On My Mind at the Plaza Arts Center at 7:30pm. Kenny Brawner will delight the audience with his tribute to the late Ray Charles. To purchase tickets, call 706-923-1656 or visit theplazaartscenter.com
March 4: Seuss on the Loose Festival/Fun Run Join the Ferst Foundation for their annual festival at the Putnam County Primary School located on Glenwood Springs Rd. The Fun Run, starting at 9AM, will be extra fun for everyone, as participants are encouraged to dress in character. The festival itself will run from 10am-12pm and will feature booths from 20 local organizations, all with free giveaways! Don't miss this chance to give back.
March 5: Sunday at the Museum beginning at 2:00pm on Sunday afternoon, Dr. William Rawlings will speak on "The Death of Small-Town Georgia" at the Old School History Museum located in the Plaza Arts Center. The lecture is free, but donations are appreciated. Light refreshments will be served at the end of the lecture. for more information contact The Plaza Arts Center. 
March 17: Spicy Southern's St. Patty's Day Celebration  At 5:00pm Mayor Rocker will start the celebrations off as the Master of Ceremonies with the Spicy Southern Ribbon Cutting. Following Mayor Rocker, Janice Westfall will be here to talk about her art work which hangs on the walls of Spicy Southern Restaurant. Hors D'oeuvres will be served between 5:00 and 6:00 pm after which reservations will be taken for a special night of Irish Cuisine, including, Shepherd's Pie, Irish Stew and Corned Beef with Cabbage, Peas, Carrots and Potatoes. All of this will be accompanied by your favorite Irish tunes. So what are you waiting for?? Call 706-816-2322 for your reservation.
March 17-19: Lake Oconee Food and Wine Festival is held each year in the heart of Georgia's Lake Country. The event showcases the region's most popular fare paired with an extensive wine selection, and features live entertainment along with the area's best silent and live auctions. The St. Patrick's Day Party featuring Ronnie Pittman Band and Netflix stars Lucy Angel Band will be held on the 17th. On the 18th, enjoy the Brew & Que (BBQ on the Lawn), VIP Cooking with Charleston's own Lee Bros., and the Grand Tasting with 150 Wines, Spirits, Beers and food from Regional Chefs. For tickets, Visit the Lake Oconee Food and Wine Festival's website.
 
March 18: The BIG Event will be going on from 10am-5pm  at Lake Oconee Village Off Of Linger Longer Rd. The event is free and family-friendly, so grab the kiddos, grandma, or even the dog and get ready for an afternoon of games, food, boats, cars, and even a few educational sessions. There is something for everyone at this popular annual event! See you there! www.lobalive.com
April
April 8: Community Easter Egg Hunt  Putnam Recreation and Eatonton Mainstreet are hosting the 3rd Annual Egg Hunt. They have over 6,000 eggs. They will also have crafts, games, music, picture with the Easter Bunny, bounce houses, and much much more.The hunts are divided by age groups and start at 11am.
April 24: Sweet Tee Off Golf Tournament will be held at Cuscowilla on Lake Oconee, a members only course, on April 24th. The shotgun start will occur promptly at 12:30pm. Teams of 4 $1200 or $1080 if you pay before Feb 1, Individual Players $300, Sponsorship options from $125-$5,000. For more information about registering to play or sponsoring this event, please contact Kaitlyn Parham at (706) 485-7701 or kaitlyn@eatonton.com
MAY
May 1: Chamber Annual Awards Banquet From 6:15-7 enjoy cocktails and networking with local business leaders. Dinner will be served promptly at 7:00 pm and the awards ceremony will begin at 7:30pm. Tickets are $45.00 per person and available through the Chamber of Commerce (Cash, Check, Visa or MasterCard – Payable Upon Ordering). Call (706) 485-7701 or email tommy@eatonton.com for tickets
May 7: Sunday At The Museum lecture series: Gould B. Hagler, Jr. On Sunday, May 7, at  2:00 p.m. join Gould B. Hagler, Jr. at The Old School History Museum (The Plaza Arts Center) to learn about Georgia's Confederate Monuments: In Honor of a Fallen Nation. The lecture is free, but donations are appreciated. (Light refreshments after lecture)
May 13:Memory Lane Car Show-The Memory Lane 2nd Anniversary Car Show will be held Saturday, May 13th from 10:00am – 3:00pm at 170 Scott Rd. Open to the Public! Hosted by Lake Oconee Elks Lodge #2849.
May 13:Free Family Fun Festival- Join Eatonton MAinstreet and the GA Divison of Family and Children's Services  from 12-4pm for free Family Fun and Learn How You Can Become A Foster or Adopt Parent. Entertainment will include, Popcorn, Slushies, Bounce Houses, Face Painting, Music, Zaxby's Chicken, Fire Truck, Smokey The Bear, Safe Sleep Info, Games and Prizes, & tattoos with BACA.
May 19-20: Lake Oconee Academy presents "Beauty and the Beast"– Lake Oconee Academy presents: Beauty and the Beast, May 19 and 20 at 7 PM at The Plaza Arts Center in downtown Eatonton. Come enjoy another version of this classic fairytale as presented by the 6th and 7th graders from Lake Oconee Academy.
May 20th: Chris Taylor Live Middle Georgia's own Chris Taylor will be singin' all your favorites at the Eatonton Cotton Warehouse May 20th from 10pm-1am. Come out for live music, drinks, and fun!
May 29: Memorial Day Celebration The American Legion and Veterans of Foreign Wars invite you and your family to participate in a very special Putnam County Ceremony. The ceremony will commence at 11am at the Veterans Wall of Honor Park, 304 W. Marion St, Eatonton, GA.
JUNE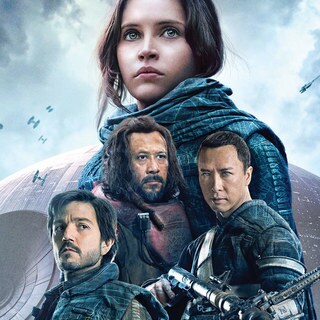 June 2: Watch the movie Rogue One-A Star Wars Story Friday evening from 7-9pm as part of the Movies in The Briar Patch series at the Eatonton Cotton Warehouse. We will watch Rogue One-A Star Wars Story starting at 7:00pm
June 2: Outdoor Summer Concert Series. Kick Off your Dairy Festival weekend with some live music on the Plaza Lawn. Starting at 7:00pm, you'll be MOOvin' to the sweet sounds of the one and only Moody band from Atlanta. They will be playing a wide variety of top-40 current music with a heavy dose of nostalgia from the '80s and '90s.Tickets are only $10 or buy a package deal for all three shows for just $25. Bring your lawn chairs, blankets, and beverages, and we'll have some delicious BBQ for sale. Sponsored by Farmers & Merchants Bank.  Click here for tickets.
June 3: Putnam County Dairy Festival. This year's dairy festival will be held on Saturday, June 3, 2017 on the streets surrounding the Putnam County Courthouse. Hosted by the Pilot Club of Eatonton, GA, the annual Putnam County Dairy Festival is an exciting day for the whole family and a tribute to the dairy industry. The day starts with the Torture Trail 5k (a Peachtree qualifier) and a parade. Children can enjoy the carnival games and livestock displays, while adults roam through the craft booths lining the downtown streets. Visit www.putnamcountydairyfestival.com for more information and a timeline of events.
June 3: Matt Rogers CD Release Party. Matt Rogers will be joined by Nashville recording artists Heath Deloach and Laughlin for a night filled with music and fun. The concert begins at 7 PM at the Eatonton Cotton Warehouse at 118 North Jefferson Ave. in Eatonton, Georgia. General Admission ticket holders can begin arriving at 6:30 when the doors open.
June 23,24,29,&30: PAPA presents, The Man with the Plastic Sandwich, an adult comedy, by Roger Karshner. Directed by Sarah Daly Weir and Produced by Special Arrangement with Samuel French. Inc. In this three-act comedy, full of adult humor, we're introduced to Walter, an unemployed engineer that is struggling with the grim prospects of his career. The story takes place on a park bench where three interesting characters spark conversations that provoke Walter into thinking about his life and his career in a new and different way. Show times Friday and Saturday, June 23 & 24 and Thursday & Friday, June 29 and 30 at 7:30 PM. Only $10 for general seating or $15 for reserved seating. Click here for tickets.
JULY
July 8: Meet Me At The Plaza Summer Concert Series.- Come hear Kurt Thomas from 7-10pm at The Plaza Arts Center front lawn. This Dahlonaga, GA native has recorded 4 CD'd and opened for some of the biggest names in country music including Kenny Chesney, Brooks&Dunn, Darius Rucker, Zac Brown Band, and Josh Turner. Tickets are only $10 or buy a package deal for all three shows for just $25. Bring your lawn chairs, blankets, and beverages, and we'll have some delicious BBQ for sale. Sponsored by Farmers & Merchants Bank. Contact The Plaza for more information.  Click here for tickets.
July 28, 29, 30: "A Chorus Line." Presented by the Putnam Alliance for the performing arts,  A Chorus Line is a musical with music by Marvin Hamlisch, lyrics by Edward Kleban and a book by James Kirkwood, Jr. and Nicholas Dante. A Chorus Line examines one day in the lives of seventeen dancers, all vying for a spot in the "chorus line" of a Broadway musical. Call The Plaza Arts Center for ticketing information at 706.923.1655.
July 29: Hometown Hope Jam Feat. The Swingin' Medallions Join the Ethen Richardson foundation at the Eatonton Cotton Warehouse for this awesome party with a purpose! Come early for the Meet & Greet with the band. Enjoy the music of local artist, Joey Vargas. Check out the table decorating contest and join in on some fun raffles. Cash bar and doors open at 7:00 pm. Make sure to bring your dancing shoes – The Swingin' Medallions start rocking the stage at 9:00.
AUGUST
August 12: Back to School Celebration Friday from 5:30-9pm at The Putnam County Recreation Department.
August 12: Meet Me at The Plaza Summer Concert Series. The series finale will bring you Good Vibrations from 7 – 10 pm on Saturday, August 12. Good Vibrations is a local favorite playing hits from a variety of music genres. They are sure to spice things up with a little bit Rock & Roll, a splash of Motown, a dash of Disco, copious amounts of Classic Rock, and a pinch of Oldies. Tickets are $10. Bring your lawn chairs, blankets, and beverages, and we'll have some delicious BBQ for sale. Sponsored by Farmers & Merchants Bank. Click here for tickets
SEPTEMBER
September 30th: Briar Patch Arts Festival from 10am-3pm on the Putnam County Courthouse Lawn
OCTOBER
October 2: Taste Of Eatonton from 6:30pm-8:30pm, ticket holders are invited to taste local restaurants' specialty food items complimentary. With a cash bar and silent auction available, this is a local favorite.
October 27th: Halloween Fest from 7:00-9:00pm, come participate in the costume contest (all ages welcome) by showing off your most creative costume ideas at the Eatonton Cotton Warehouse. Also, Watch Fantastic Beasts and Where to Find Them as October's Movie in the Briarpatch.
October 28th: Georgia/Florida Tailgate The Community Event Stage and Activity Center 124A N. Jefferson Ave behind The Eatonton Cotton Warehouse – (The Game will begin at 3:30pm) 2:00pm to 7:00pm Saturday October 28.
NOVEMBER
November 25: Small Business Saturday. Shop local and support your downtown merchants
DECEMBER
December 9: Christmas in the Briar Patch- The Arts and Crafts Bazaar will be held in the Eatonton Cotton Warehouse at 118 N. Jefferson Ave in downtown Eatonton from 2pm to 7pm. The Light Up The Night Christmas Parade will start at 6pm. Photo opportunities with Santa and Mrs. Claus in the Gazebo on the Putnam County Courthouse Lawn will take place after the Parade. The Gazebo has been kindly donated by Outdoor-Options which you can find at 995 Milledgeville Road Eatonton GA. You can call them for all your outdoor needs at 478 746 0001.